How often have you looked at your blog statistics and actually wondered how many of the viewers were impacted by your posts?
This question, or rather, something similar to it, was posed by one of my favorite (and grossly underrated) Youtubers Nathan Zed.
In a recent video, he spoke on end about how people, specifically creator-types like musicians and internet personalities, want to claim the number one spot in their respective fields. Nathan went on to cite how some of these people pine for first place so bad that they resort to moves like buying followers or making public pleads to their fans to help them achieve just that.
It's all a bit disconcerting. As creators, they rightfully want to be acknowledged, but don't they also want to be genuinely impactful? What will people remember of their work if they never even connected with it in the first place?
While listening to Nathan's points, my mind predictably began applying them to the blogosphere. I questioned myself,
"How often do I actually wonder if people were impacted by my posts?"
Short answer: Pretty often.
Long answer: Maybe I wouldn't use such a strong word as "impacted" though—that sounds like I'm dishing out some life-changing revelations and not just some mashed-up thoughts about books 😅. But, I would also like to think that I sprinkle some substance ✨ into my word vomit every once in a while so that readers can relate to my thoughts or are at least entertained by them.
However, it's easy to forget about those things when I'm looking at my blog stats. My first, second, or thirds thoughts when I check on them are rarely about if people were able to connect to my posts like I want them to. It's difficult to imagine the people behind the statistics, let alone what they think, when my eyes are grazing numbers and percentages.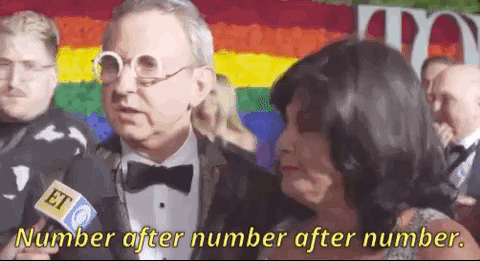 I know that back when I first started blogging, I fell into that loop of constantly refreshing my blog stats in hopes of seeing the digits go higher and higher, and then got admittedly upset when they didn't. When I looked at my blog stats, I saw the numbers, not the people.
I've come quite a ways from that now, partly because I realized there's no number that I'll ever be satisfied with. I can blog for years and gain thousands of followers, but I'll always think I can produce more. When it's all set and done, will I have enjoyed every stage of my blog's development or was I constantly thinking about what's next?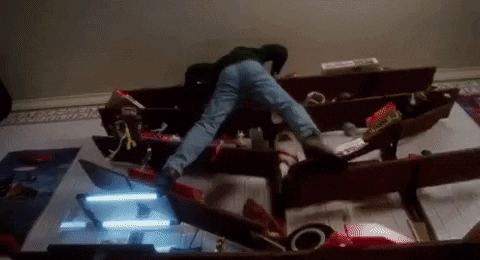 This is not say that looking at blog stats is always bad. There's a difference between observing stats just to watch them grow versus using them as a tool to improve content. One can be unproductive and self-destructive while the other aids us in reaching more people with our posts.
I think Nathan's video was a good reminder to remember what your intentions are in creating content. Some people want to be number one—that's all—and, if that's the case, that's truly fine. Some people write casually for the fun of blogging, that's cool too. And some people want to leave an impression on their audience, and that's all completely fine.
Yet, regardless of what group (or groups) you fit into, at the end of the day, you have no control over what people are impacted by.
Sure, you can analyze your stats and try to craft posts that get more clicks, but it's doesn't necessarily mean they'll stand out to people. Or even if you work super hard on creating something you genuinely care about, there's no guarantee that it'll receive the reception you want.
Geez, this post sounds a little like a downer, but ᵀᴴᴬᵀ'ˢ ᴺᴼᵀ ᴹᵞ ᴵᴺᵀᴱᴺᵀᴵᴼᴺ hahah 🥁.
what i'm getting at is—
—and (#2-4) what Nathan concludes in his video:
I've personally been interpreting my blog stats the wrong way.
Although you can't fully predict what people will click on or like after they have read it, you always know what resonates with you the most. So, start with that.
Try not to tire yourself obsessing over the numbers because they may never be high enough to satisfy you.
It's okay with wanting to grow your audience, but enjoy each milestone of your blog. There'll never be another time that its at it's current stage.
So, at the risk of sounding like a U5 soccer coach,
just have fun with it 👍👍!
---
Thanks for reading 🙂! What do you all think about this topic? Do you agree with some of the points or have different opinions? How often do you think about if people are impacted by your work, whether it's your blog or something IRL?
*Also, check out Nathan's videos (and channel) if you have the time! All of the ideas were first mentioned there, but I wanted to bring them over here so we can have a conversation 😁.