Today was strange.
A very impromptu and very rambly post 👩🏻‍💻:
To start off, I received some good news today about something that I've been working at for quite some time now. Realistically, the news is very good. But, because my mind likes to wander and worry, I was thinking over how the good news is not completely good and maybe a little bit bad 😬.
It was a waste of time and energy, but those thoughts occupied my head-space the entire day. I felt off-beat, like a sort of fog blurred everything else that happened to me, including when I won my first giveaway!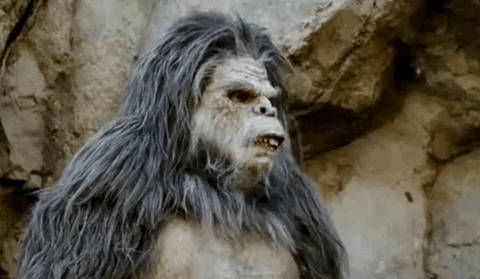 the giveaway
Last week, Chelsea from chelseadolling reads announced a giveaway from theNovl.com (that I wholly forgot I entered 😅). In lieu of the release of The King of Crows, theNovl.com created a Diviners-themed knickknack and book-filled NOVLbox.
The King of Crows is the final book in The Diviners series by Libba Bray, a series that promises 1920s New York flapper glitz and dark magic…
…annnd that's all I can actually say about the series because I've never read it 😬.
Evie O'Neill has been exiled from her boring old hometown and shipped off to the bustling streets of New York City—and she is pos-i-tute-ly ecstatic. It's 1926, and New York is filled with speakeasies, Ziegfeld girls, and rakish pickpockets. The only catch is that she has to live with her uncle Will and his unhealthy obsession with the occult.

Evie worries he'll discover her darkest secret: a supernatural power that has only brought her trouble so far. But when the police find a murdered girl branded with a cryptic symbol and Will is called to the scene, Evie realizes her gift could help catch a serial killer.

As Evie jumps headlong into a dance with a murderer, other stories unfold in the city that never sleeps. A young man named Memphis is caught between two worlds. A chorus girl named Theta is running from her past. A student named Jericho hides a shocking secret. And unknown to all, something dark and evil has awakened.
so why would you enter the giveaway, belle?
Good question.
It crossed my mind when I entered the giveaway that maybe I shouldn't so that I can give legitimate fans of the series a greater chance of winning. (It double crossed my mind when I ended up winning 🙈). Buuut, I recall there being relatively few entrants and a considerable number of boxes being given away. In the end, I figured we—fans and not-fans of the series—all have good odds of winning.
So, there's that.
There was also the fact that 𝙞𝙩 𝙬𝙖𝙨 𝙤𝙣 𝙢𝙮 𝙗𝙪𝙘𝙠𝙚𝙩-𝙡𝙞𝙨𝙩 𝙩𝙤 𝙬𝙞𝙣 𝙤𝙣𝙚 𝙜𝙞𝙫𝙚𝙖𝙬𝙖𝙮 𝙞𝙣 𝙢𝙮 𝙡𝙞𝙛𝙚𝙩𝙞𝙢𝙚. I didn't care what the giveaway was for—books, makeup, or car parts—I just had to know if people ever really get the free stuff.
Alas, I am cheap and self-interested.
say hey, what's in the box?
Thanks for asking, Jimmy!
The box comes with four books, a bookmark, a chocolate bar, three pins, tattoos, a bag tag, a spoon, three Diviners cards, a note from Libba Bray, and some winner's guilt.
Now that I have this Diviners swag, I feel really bad that I haven't even read the series, or anything by Libba Bray for that matter. It's alright though—I promise to binge the series once I finish my current reads 🤞🏽!
Also, I figure the giveaway was effective at promoting the series if I'm going to be reading it now 😅.
If I ever had a valid reason for entering the giveaway, it was to win a hard copy of Internment by Samira Ahmed. I've heard great things about the book, but I guess so has everyone else because I haven't been able to get the book through my library. Now I can finally enjoy it (after I read The Diviners of course 💃) and then donate it after to my library!
that's all + thank you!
So, that happened today! It all felt strange, but I'm not complaining 🙅🏻‍♀️.
On the off chance that anyone from theNovl.com actually sees this,
thank you!
---
Thanks for reading! What do you think of this giveaway? Do you think people shouldn't enter giveaways for things they're not invested in 👩🏻‍💻?
Ahem.
Have you read The Diviners? And have you won a giveaway before? Let me know 🙂.
*I thought I should add that theNovl.com does giveaways every month. You can check out their latest one here!