Women loving women loving women.
We love it.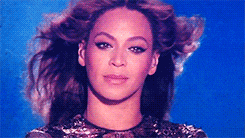 Caitlin from Caitlin Althea recently tagged me to do this Women's History Book Tag created by Margaret from Weird Zeal! (Thank you for tagging me, Caitlin!) If you don't know Caitlin, you should hop on over to her blog because she is a literal rock-star 💃.
the rules
Thank the person who tagged you and link back to their post.
Link to the creator's blog in your post
Answer the questions below using only books written by women
Feel free to use the same graphics
Tag 8 others to take part in the tag
The Cure for Dreaming by Cat Winters
Does history make the woman or does the woman make history?
Olivia Mead from The Cure for Dreaming was a prime, albeit fictional, example of a suffragist who wouldn't remain silent and docile in changing times. Her father was so distressed with her "liberal" thoughts that he resorted to hiring a hypnotist to fix her mind. But, is there a cure for dreaming? 🤷🏻‍♀️
"I'd rather be able to dream and fail than to never feel the pull of another way of life."
Side note: I really want to make a list of books I know I love, but can't, for the life of me, remember the details of the plot of. The first book on that list would be this sucker 😅.
Howl's Moving Castle By Diana Wynne Jones
Sophie from Howl's Moving Castle wasn't smart in the logical or numbers-crunching type of way per se, in fact she was constantly berated for being silly and too rash 😅. However, I found that she was guided by an admirable, interpersonal intelligence and a caring personality that ended up rewarding her more than if she was bright in the traditional, "book-smart" sense.
Ash Princess by Laura Sebastian
Okay, so Theodosia in Ash Princess wasn't technically in power, she was withheld it by a tyrant, but she spends the whole story scheming to gain her rightful throne back 👌.
The Sun Is Also a Star by Nicola Yoon
Okay, okay, okay. I'm sure some of you are tired of seeing this book everywhere, but if we can disregard all the hype and (please forget about) the (truthfully dreadful) movie adaptation for a moment, we can appreciate what the The Sun Is Also a Star is at its core: a beautiful story centered around culture and young love.
"Sometimes your world shakes so hard, it's difficult to imagine that everyone else isn't feeling it too."
The Last Namsara by Kristen Ciccarelli
Book two on the list of stories I really enjoyed, but can't remember 💩 about 😅.
"…These are the legends that Asha, daughter of the king of Firgaard, has grown up learning in hushed whispers, drawn to the forbidden figures of the past. But it isn't until she becomes the fiercest, most feared dragon slayer in the land that she takes on the role of the next Iskari—a lonely destiny that leaves her feeling more like a weapon than a girl." (Goodreads)
The Loneliest Girl in the Universe by Lauren James
Practically all of the books I have read that were set in space were written by male authors 😬. Sooo, although I had issues with how predictable The Loneliest Girl in the Universe was, it was a generally enjoyable women-authored, mystery about the last surviving girl on a spaceship.
Stronger, Faster, and More Beautiful by Arwen Elys Dayton
Pitched as for fans of Black Mirror and Westworld, Stronger, Faster, and More Beautiful told six, sci-fi horror stories through a succession of gripping time jumps into the future. This book b r o k e me as Dayton introduced impressive new technologies in each story, whist dropping hair-raising plot twist after plot twist. Each story played with a different science fiction trope, making this underrated book perfect for any sci-fans.
Picture Us in the Light by Kelly Loy Gilbert
I will not stop raving about this book.
Picture Us in the Light followed a Chinese American teenager named Danny Cheng, who was in love with his best friend, Harry. I loved this book because it wasn't a happy-go-lucky, coming-of-age story with ¡diverse! characters; it was an exposé of a specific Asian American experience that encompasses immigration, racism, and suicide.
I went into more detail in my ~feelsy and quite personal review here, but basically, this book deserves 10000000000 more recommendations for being an honest and real contemporary.
The Nightingale by Kristin Hannah
The Nightingale 100% deserved all of the acclaim. Everyone I recommended it to, even the friends who usually resist historical fiction, agreed that Kristin Hannah was successful in retelling the captivating, harrowing, and important story of women's plight during WW2.
"Men tell stories. Women get on with it. For us it was a shadow war. There were no parades for us when it was over, no medals or mentions in history books. We did what we had to during the war, and when it was over, we picked up the pieces and started our lives over."
the woman: Eliza Hamilton
I love the Hamilton musical. I think keeping the name to Hamilton is proper and leaves room for me to say the real star of the show is not America's founding father, Alexander Hamilton, but his wife, Eliza Hamilton 😅. If anything, she's at least deserving of her own musical:
"As told by Chernow and Miranda, Elizabeth helped Alexander draft political essays, correspond with heads of state, and raise a large family. After her husband's death in American history's most famous duel, Elizabeth recast her public image as a philanthropist and protector of Hamilton's legacy, while privately struggling to keep her family fed and housed on a budget. She outlived her husband by 50 years, and made the most of her extraordinarily long and tumultuous life."
– Smithsonian Magazine
A founding mother 😢.
the book: Pachinko by Min Jin Lee
It took me two months to read Pachinko. I had to give myself a break after each section, and during them too, because it was hard to read about the endless struggles the characters in this story had to endear. The women in particular trudged through ceaseless heartache, the kind of anguish that couldn't always be avoided, but the author chronicled anyways to inspire readers with lessons about life, sacrifice, and resiliency.
tagging time!
Please don't feel pressured to do this tag, but I'd love to read your answers!
Alexandra @ Reading by Starlight / Charis @ Charis Rae / Dani @ Perspective of a Reader / Eustacia @ Eustacia Reads / Divine @ R E A (D) I V I N E / Lotte @ The Reading Hobbit / Marta @ The Book Mermaid
Consider yourself tagged if you would like to do this too!
beyoncé time?
Don't mind me… I'll just leave this clip from Beyoncé's concert at Coachella here, a true treat for women and men alike 😪. (all of it is superb, but 3:55, everyone 👌🙌)
---
Thanks for reading and thanks again to Caitlin for tagging me 😄!
What did you think of my answers? How would you answer these prompts? Thoughts on Beyoncé? Let me know 🙂.