Two YA mysteries in a fight for their honor, but only one can come out alive…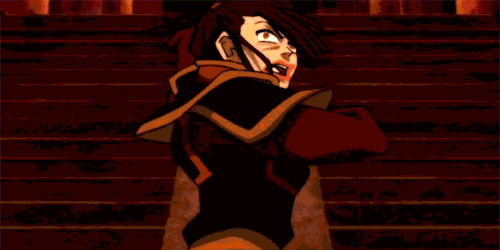 I found myself in the mood for some ~ mystery ~ last week and settled on listening to Sadie by Courtney Summers and A Good Girl's Guide to Murder by Holly Jackson. Instead of reviewing them in two separate posts, I thought I'd just do it in one ✨. Both books were popular YA mysteries, and while their plots and formats had similarities, other elements like their subject matters weren't as comparable 💃:
(But… if we were really talking agni kai… which book, if any, do you personally prefer 😅?)
sadie by courtney summers

Title: Sadie
Author: Courtney Summers
Published: September 4, 2018
Pages: 308
Genre: Young Adult, Mystery, Contemporary
Amazon / Barnes & Nobles / Book Depository / Goodreads
Told through a private investigator's podcast, a series of interviews with key witnesses, and the title character's perspective, this book launched with the mystery of Sadie's disappearance and her sister's tragic murder. Although the plot revolved around Sadie's past and present, the story felt like it belonged to all of the characters in the book. Pieced together, their experiences gradually brought a harrowing narrative about small town America and the abuse and exploitation of girls to the foreground.
"It was a terrible thing, sure, but we live in a world that has no shortage of terrible things. You can't stop for all of them."
Sadie was both an incredibly hard and gripping book to listen to. Being able to hear the emotions of the whole cast of characters made the events even more real and heart-breaking. If you have the option, I'd definitely recommend listening to its audiobook. It would had taken me longer to finish this book if I had read it because of how invariably tied the mystery was to girls being the victims of disturbing crimes. There were times when I wanted more information on certain subjects (and times that I wanted less), but Sadie was conclusively steadfast in moving its grim plot forward while keeping me engaged with its painfully evocative construction.
☆☆☆☆
i really liked it
a good girl's guide to murder by holly jackson

Title: A Good Girl's Guide to Murder
Author: Holly Jackson
Published: May 2, 2019
Pages: 433
Genre: Young Adult, Mystery, Contemporary
Amazon / Barnes & Nobles / Book Depository / Goodreads
(I don't have any quotes from this book 😬✌.)
Five years before the start of events in A Good Girl's Guide to Murder, popular high school senior, Andie Bell, went missing and was allegedly murdered by her boyfriend, Sal Singh, before he killed himself. Years later, Pippa Fitz-Amobi chose to revisit the case for her senior capstone project on a hunch that Sal was innocent and a determination to uncover the truth behind the nightmarish tragedy.
Told through interviews with the event's key players and Pippa's perspective, A Good Girl's Guide To Murder was another great book to listen to. The various voice actors infused life into the characters and story, and the story itself was admirable for defining a headstrong protagonist with clear motives and beliefs and for highlighting dangerous consequences of racism and idolization.
That said, I liked the book enough, but I thought it was just good. The plot was quite formulaic, and while that wasn't always a bad thing, I was often distracted by how many situations or any dimension added to the characters reminded me of other mysteries. As a whole, there was something missing for me, and I never felt fully invested in the plot or attached to any of the characters. Even though I enjoyed the narration, maybe taking my time to read the story instead would have built up the intrigue and made me like the book even more.
☆☆☆
i liked it
---
Thanks for reading! Have you read any of these books before? What did you think of them? Would you want to read these books if you haven't already? Let me know 🙂.