This post has been a long time a-coming.
I've been meaning to start a series on here to highlight blogs I love on my long and growing list, so here she finally is, folks. Hopefully this will be a monthly feature because I'm pretty 💩 about doing tags and need another way to appreciate you all.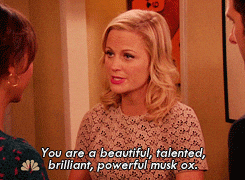 Here is an incomplete list of book blogs that never fail to entertain me, make me think, or bring a smile to my face. Some I've been following for years, others I found recently, and while I mercilessly comment on a handful of them 🥰, I remain a timid, silent follower of the rest lol 🙈:
alexandra @ reading by starlight
🌸 why you should follow: 🌸
🌱 incredibly well-organized blog with tons of fantasy book reviews, discussions, and engaging personal posts
🌱 her writing voice is super friendly, like a pal is catching you up about the latest book she read or what's been going on in her life
🌱 an australian queen!!
caitlin althea
🌸 why you should follow: 🌸
🌱 has conducted a trustworthy reconnaissance on the young adult book scene for you
🌱 puts tremendous, visible effort into adding a thoughtful and personal touch on her content
🌱 an irreplaceable, reflective, and positive presence in the book blogging community 🌟
caro @ bookcheshire cat
🌸 why you should follow: 🌸
🌱 readable and comprehensive book reviews and recommendation posts
🌱 her inspirational, monthly wrap-ups are some of my most anticipated posts (i love hearing about her writing journey and life!)
🌱 the pink cheshire cat theme is everything 😍
dani @ perspective of a writer
🌸 why you should follow: 🌸
🌱 beautiful book reviews from a writer's standpoint and introspective discussions from a reader's 💛
🌱 love her regard for asian identities and representation
🌱 you will want to watch all the K-dramas she highlights!
divine @ r e a d (d) i v i n e
🌸 why you should follow: 🌸
🌱 stunning book reviews and discussions reveal a profound understanding of each subject matter
🌱 this girl can write write 😲😍
🌱 you're bound to learn something from her unique posts
emma @ a few chapter 'til love
🌸 why you should follow: 🌸
🌱 tons of tags with fun answers and discussions with new perspectives
🌱 posts are full of cute graphics and are so aesthetically pleasing
🌱 her blog deserves to be flooded with love, please!
emer @ a little haze book blog
🌸 why you should follow: 🌸

🌱 amazing range of book reviews from "timeless classics to modern literary reads"
🌱 has a humorous and distinct writing voice
🌱 carries her super fun and friendly vibes into her replies 😄
holly @ nut free nerd
🌸 why you should follow: 🌸
🌱 her "classic couple" series is the best resource for ordinarily contemporary readers who are looking for a bridge to classics
🌱 creative and well-written book reviews are such a pleasure to read
🌱 seriously, my go-to blog for classics breakdowns 😅
kathy @ books & munches
🌸 why you should follow: 🌸
🌱 regular book memes and book reviews from a wide range of genres
🌱 book reviews clearly convey helpful and entertaining insights and feelings
🌱 has a book taste you can trust (as in I really value her opinion of books haha)
lashaan & trang @ bookidote
🌸 why you should follow: 🌸
🌱 fantastic, critical reviews of films and books from an assortment of genres, including fantasy, mystery, and every comic book out there
🌱 consistently write professional-grade content
🌱 good-humored and craft thoughtful discussions
lotte @ the reading hobit
🌸 why you should follow: 🌸
🌱 considerate, comprehensible film and book reviews as well as well-informed discussions, or "book banter"
🌱 super friendly and radiates a certain wisdom 😄
🌱 also writes fantastic short stories that can be found on this blog!
margaret @ weird zeal
🌸 why you should follow: 🌸
🌱 an inspiring, aspiring author with uniquely structured posts that include well-written book reviews and discussions
🌱 an advocate of supporting indie bookstores
🌱 another blog you can always learn important ideas from
marta @ the book mermaid
🌸 why you should follow: 🌸
🌱 book reviews, tags, and discussions are accompanied with an enthusiastic and captivating writing voice
🌱 her mermaid theme and blog colors are so calming 🌊
🌱 an all around super interesting and warm person!
marie & nyx @ drizzle and hurricane books
🌸 why you should follow: 🌸
🌱 regular, killer content ranging from timely young adult book recommendations to useful blogging advice
🌱 gives refreshing glimpses of relatable blogging insecurities or anxieties 💛
🌱 arguably some of the warmest personalities in the book blogging community
sofii @ a book. a thought.
🌸 why you should follow: 🌸
🌱 book reviews, tags, discussions, memes, this girl has got you covered for every day of the week
🌱 maybe the only blog you need to follow to get the latest scoop on new YA releases 😅
🌱 her ceaseless positivity is healing, i swear 🤞🏽
sophie @ me and ink
🌸 why you should follow: 🌸
🌱 blog is a perfect crossover between writing tips, bookish content, and playful tags
🌱 her brilliant post ideas are always elevated by her great personality and writing voice
🌱 very admirable and friendly 😊
sophie @ sophie's corner
🌸 why you should follow: 🌸
🌱 useful writing posts with behind the scenes info for any aspiring author (they're entertaining to follow as a casual reader too!)
🌱 her personal posts reveal her admirable drive and work ethic to become published
🌱 all around interesting person and wish her luck on the exciting journey!
🌸 why you should follow: 🌸
veronika & sabrina @ wordy & whimsical
🌱 consistent quality and unique posts such as collaborative wrap-ups, tags, and discussions about unpopular opinions
🌱 their blog is seriously the best for getting regular, entertaining, and varied content
🌱 so fun to chat with 😄!
I'll keep this post to these folks for now,
but there's so many more bloggers I would like to compliment (if you're reading this, there's a good chance you're one of them 😅). Please check out the peeps I mentioned here in the meanwhile!

---
Thanks for reading! Do you follow any of these awesome people already? Who are some of your favorite book bloggers? (I'm always avoiding the books by looking at the blogs 😅.) Let me know 🙂!
Also, I wanted to send everyone my regards. I hope you're all safe and as well as you can be 💛.