The short answer is a tentative yes, but the long answer is… longer and needlessly wordier.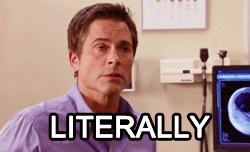 *You may be able to generalize this post if you've had an overall interest in making a YouTube channel, bookish or not 🙂.
A few months ago, I wrote a post about whether or not you should join Book Twitter. I had finally made a bookish Twitter account after years of steering clear from the site and thought I would share some of my first impressions of it for anyone not on the platform yet.
Since then, I've dipped my toes in even more parts of the online book community.
Specifically, I recently started a booktube channel (book YouTube) and bookstagram (book Instagram), so I can add even more unnecessary, digital noise to the tech giants' small, but ever-growing book communities 😅.
While my bookstagram is more novel and I'm still taking in the different parts of what makes the site "good" and "bad", I think enough time has passed since I created my booktube channel for me to now share some more first impressions 💃.
(You're next, Instagram 👀.)
– a little edit –
I recently recycled this post into a video if you prefer to watch it!
Onto the post!
first,
what took me so long to start a youtube channel?
I'm sure many of us by now have joked with friends about starting a YouTube channel, had an aunt tell us she wants to start vlogging and that you should too, or came across one of the hundreds of videos about how YouTube is the best side hustle.
As someone who dabbled in video-making for leisure, I had personally always thought YouTube would be a cool project to start, but I had a mistaken notion that YouTube was something more confident, well-spoken, and in general, more interesting people actually do.
Ages ago, I wrote a tiny discussion on book blogging versus booktube, in which I further detailed reasons booktube wasn't for me:
1. my preference to practice writing on a blog
2. my living situation then
3. my difficulty in expressing myself verbally
4. the scary idea of having my face on the internet
and
5. the fear of YouTube comment trolls 🤡
so, what changed?
It definitely wasn't me feeling like I was any more confident, well-spoken, or interesting than before.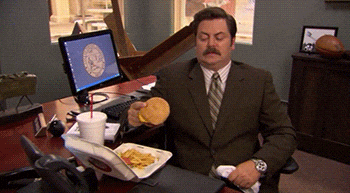 I finally started my YouTube channel because I simply didn't care anymore.
To be more specific, and maybe a bit morbid and dramatic 😬, my YouTube channel was born out of an existential dread that I have this one life and am denying myself the chance to do something I think I'd have fun with.
How's your quarantine going 😂👀?
But really, all of the reasons why I hadn't started a YouTube channel just became excuses at some point. On top of preventing myself from doing something enjoyable, I was avoiding an opportunity to become a better extemporaneous speaker and facing fears of judgement.
Now that we have the sappy, self-growth stuff out of the way 😅,
what are some pros and cons of booktube based on my teeny experience?
pros
🌱 making different types of content
While there's a definite overlap in the types of content that can be found on blogs and booktube (ex. book reviews, TBRs, and Wrap-Ups), I always stuck to making book reviews and discussions on this blog because I liked writing them more.
Since creating my booktube channel, I've found that I exceedingly prefer the video format of some content.
The clearest example of this are reading vlogs. In the past, I did 24 hour readathons for this blog, but they were never posts I felt particularly inspired to add to my usual rotation of book reviews and discussions. Now though, reading vlogs are practically the only type of content I consistently create for my YouTube channel, and that's because their visual quality paired with audio personally excite me more to make them.
I like having the ability to diversify and split the type of content found between my blog and YouTube channel.
Which brings us to our next point…
🌱 reaching different people
I know the types of videos I make are not for everyone, just like how my blog posts aren't.
I mean, an 11 minute video in which I'm supposed to be reading but am instead awkwardly sharing old stories and collecting beach rocks 😬? Definitely not for everyone 😂.
But I'm okay with that, and I welcome it. It's cool interacting and reaching people I otherwise wouldn't have through a completely new medium and variations of content, and the people I've met are a major reason I continue to push myself outside of my comfort zone.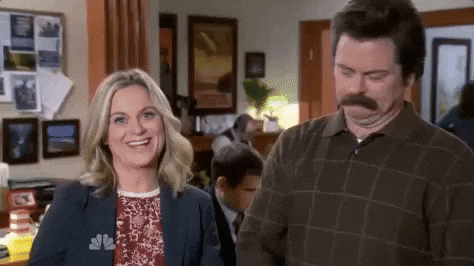 I can't forget to mention that meeting new people allows me to educate them on why they should read book blogs 😂.
🌱 a new creative outlet
I never considered myself to be a "creative" person, and I think a large part of that is because creativity is something that I associated with the ability to make beautiful drawings or paintings, the sort of things that come to my mind first when someone says "art". And while drafting posts for this blog did reward me with a certain sense of creativity,
my YouTube channel has given me a brand new awareness of how creative video-making—and in return, myself—can be.
Recall the plethora of reading vlogs I've been making 😅. One can argue that a vlog, a literal log of your life, hardly needs thinking outside of the box to film and edit. But when you think about it, they're visual, short stories of a whole day, week, or whatever period of time of your life and have the capacity to invoke certain emotions from people depending on how you construct them.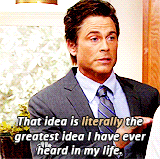 🌱 another digital archive
If you engage in any form of social media, you probably enjoy documenting your thoughts or life to some degree.
YouTube takes digital archiving to a whole other level.
You definitely don't need to vlog to enjoy this benefit of the platform. Just by re-watching some of my sit-down videos (the antithesis to my reading vlogs 😂), I can remember a range of things from what I was wearing that day I filmed, what happened, and how I was feeling. Most positively though, the best part about looking back at my videos is that I can see my growth.
I know I said I was done with the self-growth sap, but I tricked you. Fool.
🌱 confidence
If you've gathered anything from this post or my blog as a whole, it may be my low-key self-deprecating humor. Much of any self awareness I have rears itself in that way for a multitude of reasons 😅.
As much fun as I have poking fun at myself, making videos for YouTube has taught me that I need to appreciate myself more.
Just the very fact that I'm doing this once unimaginable thing warrants myself a nice pat on the back.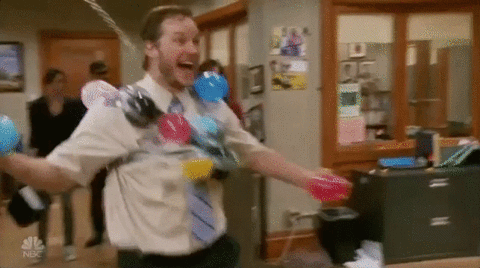 Toiling over even the most apparently insignificant videos has taught me that self-validation is a critical step I need to take before opening myself up to external recognition and critiques. Only I know how much time and effort went into creating a video and the entire thought processes behind certain messages I tried to convey during them, and that brings me some peace and confidence in what I do.
Furthermore, while blogging gave me confidence in my opinions, YouTube has given me even more an incentive to stand by them when it's my face and whole personhood at the forefront. (More on this later 👀.)
In short, YouTube has completely altered how I see myself.
When you spend hours staring at your face and listening to yourself talk, the change is almost inevitable. Re-watching my old videos never fails to me make me cringe, but I have a new consciousness of how I present myself to the world—and that allows me to carry myself with more self-assuredness these days.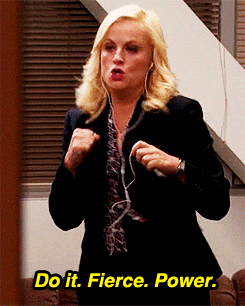 🌱 the nonverbal communication
At last,
after relying on emojis and random gifs to communicate all my facial expressions and constant gestures people can't see in my blog posts,
it's so nice just to look into a camera and share that I am, in fact, smiling.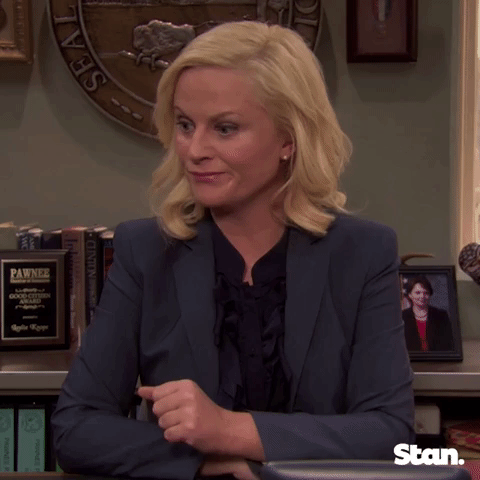 cons
🌱 time, where is it?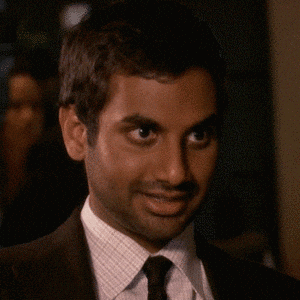 Making videos is absolutely time-consuming:
🌱 watch time
No, I didn't repeat a point 😂. If you're unfamiliar with the term "watch time", I was too before I made my channel.
YouTube provides its "content creators" a tool called "YouTube Studio" where they can view their analytics, or video statistics. An important emphasis is always placed on the "watch time" component of their analytics, simply the duration of time people view their videos down to the very second.
YouTube displays the "average watch time" to creators, so they can gauge when people may be clicking off from their videos and work out ways they can forestall that. Watch time is a key determinant of how much YouTube will boost peoples' videos in the search results as well as recommend them on its homepage and sidebars. All of this to stress that,
people won't watch your whole video.
When I first realized this, it was quite discouraging. I understood that people would not want to click on my videos in the first place, but it felt almost like a personal blow when people didn't want to stick around until the end of the video 😅.
My solution: I never check my watch time.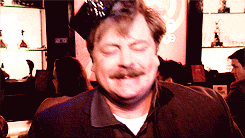 Yes, the statistics can be constructive and inform me on how I can better my content, but years of blogging have taught me I always create the work I'm most proud of, and consequently most well-received, when I forget about numbers and just have fun with it 💃. In any case, I have always remained my number one critic.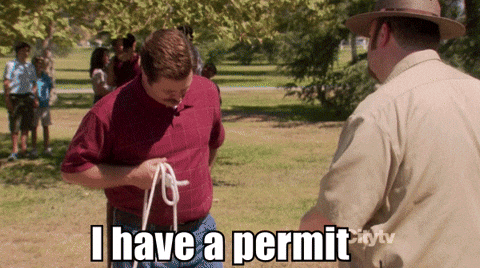 🌱 comparison
One of the reasons I was inspired to start my YouTube channel is because I am an avid YouTube watcher 🤓. Some of you may had grew up on Saturday morning cartoons and… walking miles to get to school, but I grew up on Neopets and this darn video-streaming site.
I also lived closed to my school 😂.
These days though, watching YouTube videos feels different because I can't help but to regard every video I view more critically. Lighting, sound, and the overall production quality of videos were never things I thought of consciously until they were elements I had to pay attention to for my videos.
As a result, I don't draw the same relaxation and entertainment as I used to from the site because I haven't been able to quiet the part of my brain that wants to compare my videos to others.
Something, something,… Comparison is the thief of joy or something 😅?
It's interesting to think about because in all the time I spent blogging, any moments of comparison were relatively few and far between.
My leading theory on this phenomenon are personal insecurities (we must acknowledge those 🤓), but with that the awareness that there's more things for people to evaluate in a video versus a blog post. There's the lighting, sound, and overall video production quality I mentioned, but also my looks, voice, what I'm saying, how I'm saying it, and so on.
Sure, I had enough nonchalance to start my channel in the first place, but I'm sure these worries would (and do) nag many of us. It's a drastic contrast to the comfortable anonymity of blogging where I can wield fancy text, emojis, and gifs like this one as a shield against a scrutinizing gaze: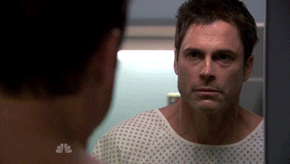 🌱 it's all you, buddy
Unlike with blog posts, I don't have the luxury of editing videos after they've been published, which means a couple of things to me.
On one hand, the permanency makes me extra attentive to how my speech and the other components of my videos can be perceived, which is possibly helpful in making me more a considerate communicator. For example, when I express my opinions and beliefs, even if they're mostly just about books, I find myself closely reflecting over different responses people may have to them which aids me in thinking about books and ideas more intently and feeling more confident in any views I do express.
Nonetheless, when I decided to take the traditional approach in creating my YouTube channel, I had to accept that my face and whole image would be at its front and center.
As a consequence, I am cognizant of how no amount of careful planning, editing, and reviewing of my videos can change how people interpret them and are affected by them. I am effectively accountable for any immutable mistakes I make, which we all are, although certainly not always so publicly.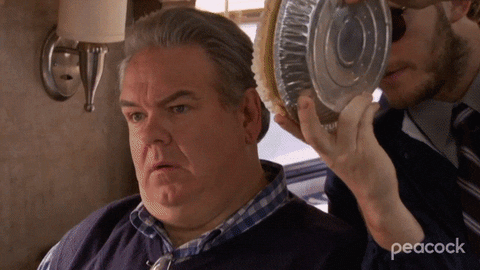 to recap
The thought of starting a YouTube channel may not phase some people or even cross the minds of many, but I'm sure it still remains a shy idea or point of curiosity in countless others. In one respect, joining the platform can be synonymous with "putting yourself out there", which is a rightfully scary notion considering the consequences publicly opening oneself up can have on many areas of an individual's life.
But if there's any part of you that wants to start a YouTube channel for one reason or another, and you find that your reasons for not are just excuses like mine were, take this as a sign that you should just do it.
Finally doing so may help to positively reframe how you see yourself and strengthen your character. To conclude this thoroughly cheesy post 😅:
you won't know if you will like it until you try it.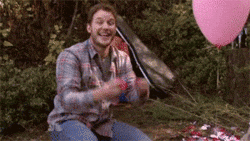 ---
Thanks for reading this far! What are your opinions on YouTube and booktube? Have you ever considered starting a YouTube channel or maybe already have one? Let me know 😄.
Feel free to link your channel down below if you have one 🙂!