Happy new year, again! Cue the yearly reading challenges, resolutions, and pledges to read more!
Maybe not, though.
This year, we all seem to want the universe to please cut us a break. It appears that many people have taken the initiative to carve out some guilt-free, time for rest in the upcoming months, and for some avid readers, this means cutting down on how many books we're aiming to read by 2022.
Although I personally don't plan on scaling back my reading this year—there's only so much reading my "slow-reader" butt can cut down on before I'm not reading anything 😅—the idea of slowing down how much literature I'm consuming brings to mind a question I ask myself often: how much do I read for the sake of content for my blog and YouTube channel?
a look back
this feeling that i'm reading for the sake of content is something i experience in waves.
I tend to share this often in discussion posts 😅, but:
Back when I started my book blog, I was motivated to write posts so that I could reflect more on what I was reading and interact with other readers. Writing book reviews and little musings was (and remains) challenging, yet doable, but I naturally didn't have many people reading my posts at the beginning. The part of me that wanted to talk about the books I was reading with others, which had also branched off into a general longing for feedback on what I was writing, wasn't fulfilled.
I began to search for ways that I could reach more people and increase engagement with my posts. One of the ways I was able to do so was by posting consistently to raise the chances people would come across my blog. I found a good balance creating things that I enjoyed with what interested people in book reviews and discussions, especially discussions, but in order to regularly write those posts, I felt like I had to read more.
This inclination was intensified by (1) my ego and need to feel more like a well-read, "legitimate" book blogger, (2) the fact I had I got caught up with statistics, and (3) simply because I needed bases for posts.
For instance, book reviews. They seemed simple enough, but I couldn't write one no matter what if I didn't actually read a book 😅.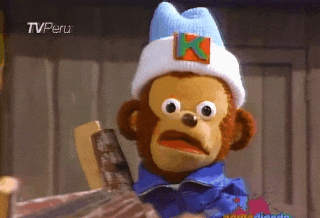 Meanwhile, many of my discussion posts, like why I enjoyed author's notes and science fiction or the pros and cons of audiobooks, weren't inspired by a specific book. Instead, I was able to pinpoint some general feelings I had on different bookish topics because I had noticed patterns about my reading habits and attitudes over the course of reading multiple books.
Even with book tags, recommendations, and other kinds of posts I made less often, there was a certain number and rate of recently finished books that I felt like I needed to match to keep my content "fresh". I didn't want to keep yelling at people to read the same five books.
(— have you read Picture Us in the Light tho 👀? I will never not scream at people to read Picture Us in the Light 👀👀.)
After I started my YouTube channel, the feeling that I was reading for the sake of content only heightened. I found an immense comfort in making reading vlogs last year, but creating reading vlogs was like writing book reviews: I actually needed to read books to vlog about them.
In truth, most of the comfort I derived from making reading vlogs was purely because of I love editing videos so much. At times, I questioned my process of reading in order to make a vlog to fit the theme of my "booktube" channel when I wanted share and make other videos. But now we've ventured into unrelated and "sounds like a you problem" territory 😂.
conclusions? solutions? takeaways?
I don't know, dude 🤷🏻‍♀️. I've sat on this topic for so long because I don't have any great or helpful insights 😅, but I wanted to share this post because I know this feeling may be relatable. There's one side of me that thinks that I probably shouldn't overthink this whole idea and be more chill in my approach to blogging and YouTube ☮️🌊🕊️, then there's the side of me that thinks that I should push myself to read and do more because ~I can~ 💪💯💦. Plus, there's nothing completely wrong with posts and reading vlogs motivating me to read, right?
(is this where i can blame conflicting messages in our capitalistic society 🤌🤌?)
I do want to read more intentionally (in specific ways that I won't go into 😅), so I'm not just reading books to write and talk about them. Even though I do gain a sense of accomplishment by habitually reading and posting, I think what would make me feel more fulfilled is if I take my time to enjoy, learn from, and respect the works I read. Hopefully, reading intentionally will snowball into considered and thoughtful content that's on par with what I consume.
all i know is that i want my content to be more of an effect of what i read, not the driving reason i read.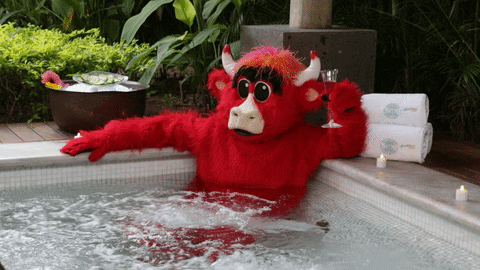 Related: Marie from Drizzle and Hurricanes wrote a post about feeling obligated to read in "Do you still love to read?" (which I do, btw. I still love to read 😂). If you made a post that relates to this topic and you're okay with me adding it here, let me know 🙂.
i made a casual video about this topic!
I repeat a lot of what it's in this blog post, but I did talk a bit more about how "reading for the sake of content" affects me in terms of making videos on YouTube 🙂.
---
Thanks for reading this far!
What do you think? Do you ever feel like your reading for the sake of making content? Or maybe you feel a pressure to read for reasons you wish you weren't? Let me know 🙂.