My mind won't let me post anything else until I get this second part of my 2020 non-bookish favorites out of the way 😅.
Here's part one if you want more random entertainment recommendations!
But first, I have some questions for you!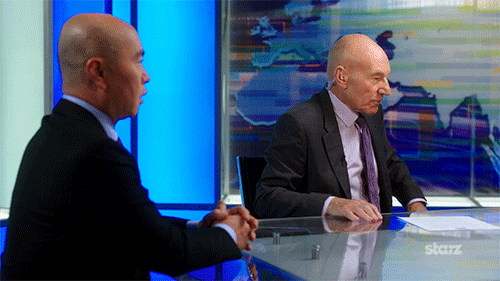 Can you tell me about how you find and read book blogs, or blogs in general? (Do you tend to blog-hop through people's comments on posts or discover new blogs when bloggers link other's posts? Do you keep up with the blogs you follow through WordPress, different apps like Blog Lovin' or Feedly, rely on email subscriptions, etc. ?)
I would like to make a YouTube video along the lines of "How To Find Book Blogs to Read" as a sort of follow up to a couple (kinda cringe LOL) videos I've already made about blogging to help people who are curious about book blogging. However, I'm personally terrible at finding/reading book blogs that aren't on WordPress because I've gotten use to the WordPress app over the years 😅, so I'd love to include your responses in the video (and maybe utilize some of them myself 😂). I'll be linking blog posts I can find on this topic as well, so feel free to let me know if you've made a post about this before!
Also, I'd love to know what some of your favorite book blogs are, so I can maybe include some recommendations in the video or a separate one in the future. If you're okay with it, I might include screenshots/quote your response and would like to link back to your blog. Big thank you in advance if you're able to help 🙂!
okay, non-bookish favorites…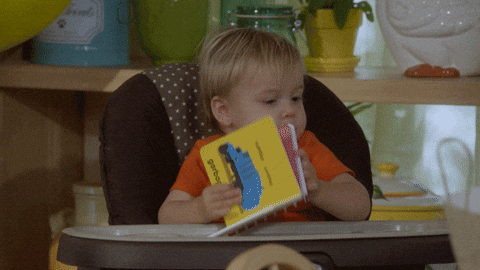 youtube
Wait, another question 😅. I'm curious what you watch more, YouTube or traditionally-produced shows/movies on TV, Netflix, Hulu, etc.? I usually go back and forth between YouTube and things on Netflix, although I think I favor YouTube a bit more because it's easier for me to find things I like versus when I flip through Netflix for…ever.
🌱 Soheefee
Soheefee is so underrated, it hurts.
If you like lifestyle-type content, you absolutely need to check out Sophie's YouTube channel. Every one of her videos is pure cinematic art that overflows with her personality, and her exceptional self-taught editing skills and storytelling ability are a huge inspiration to me. (Seriously, check out her Euphoria transformation! Just a warning that there's some quick, flashing lights in the beginning.)
🌱 Nathan Zed
Nathan Zed's videos are always so well-produced and humorous, and last year he made a big comeback on YouTube!
🌱 Damon Dominique
Damon Dominique is another person that never fails to inspire me with his distinct brand. His curiosity about the world and spirit for life comes across in a natural, entertaining manner that makes watching his long, documentary-style videos such a treat.
music
I could finish maybe a dozen more books every year if I listened to audiobooks in the car instead of music 😅, but something about hearing a song from car speakers hits different. Plus, a bunch of my favorite artists like Kali Uchis, Logic, and Joji released albums or EPs last year!
🌱 these are some of my favorite songs from Fall and Winter!
I have to say that listening to classical music was high key one of the best things I started doing for myself last year.
tv shows
🌱 Reply 1988
Reply 1988 is a hilarious and wholesome series about a tight-knit group of families living in a small neighborhood in Seoul. Set in 1988, the series explores the relationships between the neighbors as they navigate first loves, financial hardships, and family issues, all while South Korea is prepping to host the 1988 Summer Olympics and distinguishing itself on the global playing field. My only gripe with this series is that it gave me big-time second lead syndrome 😢.
🌱 One Spring Night
When jaded Lee Jeong-in meets kind pharmacist Yu Ji-Ho, she finds herself seriously contemplating her tenuous relationship with her long-term boyfriend who is pushing for marriage. This isn't a drama I'd recommend for everyone since there is some emotional cheating, a separate storyline about domestic abuse, and conflicts that I personally thought were drawn-out. But if you're interested in an emotional romance between two personalities with their fair share of personal baggage, definitely give this show a go!
🌱 Crash Landing on You
Do I even need to even explain what this series is about 😂?
After a renowned, South Korean CEO is blown into North Korea by an abnormal tornado while paragliding, she's thrust into a (quite literal) whirlwind romance with a North Korean Soldier who finds her and is roped into helping her return to the South. The absurdity of the plot is balanced by the seriousness of the conflict, humorous and down to earth characters, and a soul-stirring OST, making the hype surrounding this tear-jerking series necessary.
movies
🌱 Soul
Pixar's Soul tells the story of an aspiring musician, Joe Gardner, who becomes trapped in a plane between life and death after he dies due to an unfortunate misstep right before his big break. To get back to Earth, Joe mentors a young soul who's reluctant to begin their life as a human, and through the process, reflects on his life and what made it worth living. The incredible ray-tracing and vibrant colors in this animation blew me away, and although the pacing of the story felt too slow at times for me, I was moved by the simplicity in the powerful message Soul underlined.
🌱 Four Sisters and A Wedding
When their baby brother announces that he's having a last minute wedding to a girl they don't approve of, four sisters reunite to create a scheme to stop the wedding from happening. However, their plan quickly goes awry as it inadvertently brings to light secrets and built-up grudges they've buried from each other. Featuring a cast of notable Filipina actresses who successfully embody their roles, Four Sisters and a Wedding is an amusing and touching movie about the unpredictable circumstances and life struggles that can deter us from loving our family unconditionally. This is a re-watch for me, and I'm glad that I revisited it now that my siblings and I are older and have accumulated our own (oftentimes petty) grievances about each other 😅.
The Philippines has been dealing with the aftermath of a series of supertyphoons that struck the country late last year. If you can, you can help by donating to The Philippines Red Cross, National Alliance for Filipino Concerns (NAFCON), and The Philippines Animal Welfare Society (PAWS).
life, brooo
A summary of the second half of my 2020!
---
Thanks for reading this far! What are some of your favorites from last year? How's your 2021 going so far? Let me know 🙂.