Are you a passenger on the hype train?
Train metaphors ✌️😅.
Every month, Rukky from Eternity Books shares weekly bookish discussion topics for her awesome Let's Talk Bookish feature. I always look forward to the discussions and am finally participating in today's: The Hype Train! Rukky provided some great guide questions, so I'll keep this intro short 💃:
Check out Rukky's blog and the discussion topics! Her posts are always so fun and thoughtful!
do you follow the hype train?
Yes and no.
I think I get wrapped up in hype to a certain degree.
First and foremost, I only add books to my TBR if I'm genuinely interested in them. I'm a terribly moody and slow reader, so I need to optimize the moments I do kick back with a book. From what I see from my little nook in the internet, a good chunk of hyped books are YA fantasies, and that's not what I naturally gravitate towards. Plus, fantasy books typically come in series, and hype cannot easily cancel my fear of commitment 😅.
Still, I have my tipping point. If I see a book enough times, my brain will convince me that maybe I'm actually curious about it, and it'll end up on my TBR.
However, I often find myself late to the hype train.
Train metaphors ✌️😅.
I read the majority of my books on the library app Libby, and because of this, hyped books don't usually trickle down to me until their hype passes 😕. In a way, even if I want to follow any current hype trains, I can't.
So, to answer the question again:
Yes, I read hyped books, but sometimes they aren't presently hyped when I do.
what's your favorite hyped book?
easy question, basic answer:
The Final Empire by Brandon Sanderson.
(aka the only book I have reread in the past three years!)
Sanderson's writing style is extremely cinematic, and although his stories can drag at times, they're worth sticking out for the plot twists and satisfying endings.
do you think that hyped books are too good to be true, or is there some hope that they will be as good as everyone says?
Yes and no?
I have a friend who likes to say,
"Expectations are the number one cause of disappointment,"
and although it's quite an angsty statement 😂, I think there's a truth in it that can be applied to hyped books.
Raving reviews place hyped books in the position to disappoint people.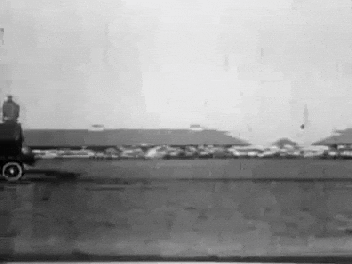 I feel like I notice it especially with new releases when non-ARC reviews come out, and people get brutally honest about their gripes with a book. This isn't to say that ARC reviews are dishonest, just that it seems like with ARC reviewers, there's a decent probability they would love their future-hyped-books because they put in requests for them.
(Please give me your thoughts on this if you're an ARC reviewer because I can't speak from experience 😅.)
On the other hand, if someone is more skeptical about reviews or in the habit of going into stories with no expectations, then maybe hyped books are able to impress them more.
I think part of enjoying hyped books comes down to preference.
For example, I'd like to believe that I have a good sense of what stories I would actually enjoy, so that means I skip out on a ton of hyped YA fantasy series. If I were to give into hype and always read those books, I might say that hyped books are just all hype because fantasy stories aren't usually my thing to start with.
Still, there's a reason things become popular.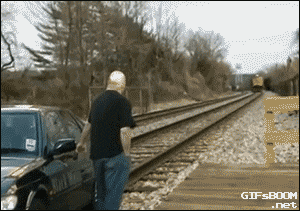 It seems unlikely that all hyped books, regardless of any typical, personal preferences, are complete baloney. My answer to the previous question is a prime example 🥩. (Pssst, it's a fantasy book 😯.)
---
Thanks for reading! And thank you to Rukky for organizing this 😄!
What do you think of the hype train? How would you answer these questions? Let me know 🙂.
Oh hey, a side note: It's already April 17?! I meant to schedule this wayyy earlier, but here I am the night before, scrambling to put some thoughts down so I can publish this thing on the right day 😅. This honestly still feels like a draft ✌️.
Also, if anyone is still reading this lol, ~ I started a YouTube channel ~ about a month ago as a project, but now I'm starting to post on it more regularly. If you'd like to check it out, here's the link 🙂. So far, it's a clustercrap of book reviews, almost vlogs, and recycled blog posts, but I feel like I'm slowly getting a sense of what kind of things I'd like to create for it. Whether it'll be quality or not is up to debate hahaha, but it will still be mostly about books and usual booktube content! I'm also getting more comfortable with not cringing at myself while filming, editing, and watching my videos back 😅, so if you're into character development 👀. It's very strange plugging(?) my own things, so I'll leave this note at this hahaha.
Please tell me what you've been up to lately!
Thank you for reading, again! I hope you're well and safe 🙂💛.